Industrial manufacturers and consumers alike dispose of countless items faster than waste management professionals can process them. Part of the solution might be to consume less, although a tremendous amount of personal, societal, and commercial change must happen.
To do so, the industry must place a greater emphasis on and reducing the volume of waste such as solids, sludge and biosolids. Obtaining a shredder gives your business a way to cut down waste volume. If you need a shredder often, buying one will eliminate rental fees and outsourcing costs that add up over time.
A shredder is not a small purchase, so you need to be sure you're getting the right machine for your unique needs. Take a look at our five tips on choosing your next industrial shredder.
1. Input Material
The input material is the first thing you need to consider when choosing a plastic shredder for your business. Looking at shredders that don't process your input material is a waste of valuable time and resources.
With that in mind, at Huibang Machine, we provide customers with machines that can shred the following materials:
plastic sheets,electronic waste,scrap (components, subassemblies; consumables),metals(lead, aluminum, copper, cable, barrels, sheet scrap, sheet metal pieces left over from production,processes),aluminum cans;wood( wooden pallets or fruit boxes );plastic(plastic bottles or canisters);waste tire, rubber;waste household appliances;paper waste (cardboard, newspaper, office paper, books, magazine, kraft paper, paper core, cardboard tube,paper packaging material);textiles (rags, garments, carpet),animal bones and organic waste.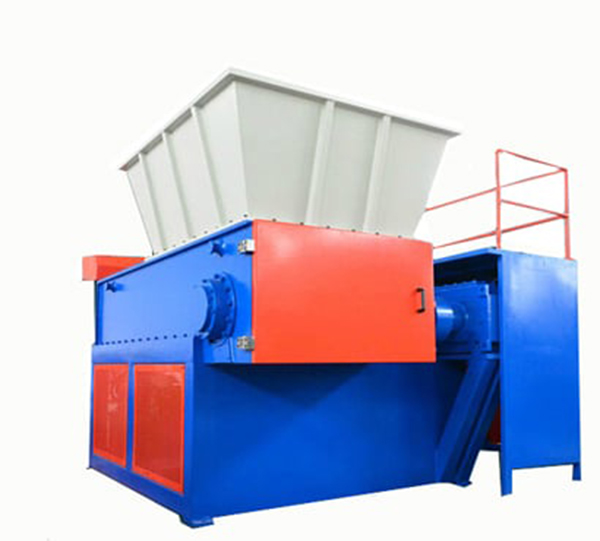 2. Capacity & Size
Other questions you need to ask about the input material are the size of the material and how much you intend to shred at a time. It's important not to overload a shredder for best performance, but also for safety, as an overloaded machine could malfunction.
While you technically can put a small amount of material in a large shredder, there is such a thing as too small of a load, so make sure you are considerate of that as well.
If you plan on shredding multiple load sizes, make sure the shredder is adjustable to handle that capacity. If that's not something you can find, you might consider trying to cut down the size of larger loads and get a medium-sized shredder that handles both.
3. Reuse What You Can
In many cases, businesses purchase industrial shredders to dispose of non-hazardous waste and materials that can be repurposed, but the wrong shredder can destroy those plans.
If you plan on reusing shredded waste material, figure out what specifications you need the output to meet in order to have value. Buying a shredder will help guarantee uniform output size.If you hope to shred multiple materials with one machine and want to reuse one or more of them, make sure you can do so without contaminating the product.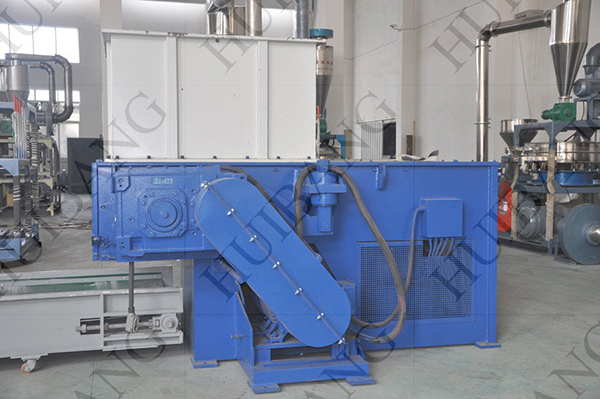 4. Where to Store Your Shredder
Most prospective shredder buyers have a plan for storing their shredder. Unless you're getting a small industrial shredder, you need a good amount of empty space where the machine will sit, as these are not like the paper shredders you keep at home.
Dimensions aren't the only factor you need to consider. Your storage space's climate and other conditions should factor into your choice of a shredder.If you have a climate-controlled, dry indoor space for storage, you're primed to store most shredders, though you should still check any model's storage specifications.
If you have nothing but outdoor space or have unusual indoor conditions like a freezer or wet production floor, be sure the shredder can safely handle that environment.
5. Maintenance Protocols
All equipment needs regular care, and shredders are no exception.Industrial shredder systems need periodic lubrication and oil changes to maintain optimal performance and output material. In addition, grinding blades can wear down over time if not maintained.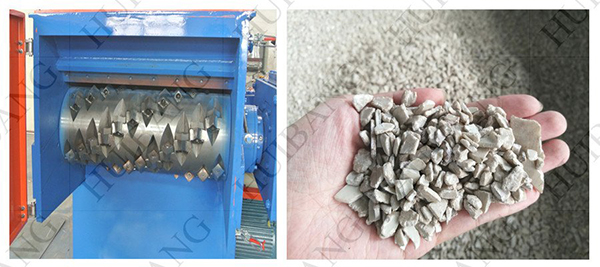 Some shredders are easier for owners to service themselves than others. Find out where the access panel is and if it's feasible for you to service the machine yourself, or if you need to bring in outside professionals.Another aspect of maintenance to consider is determining what kind of service the vendor provides. Having the vendor's help, or a team of shredding experts at your disposal, keeps your machine in top condition.
Prepare for Your Next Shredder Purchase
Now that you know these vital tips for buying an industrial shredder, you'll succeed in your next purchase. A good shredder makes waste disposal within the production process go much smoother.
For all of your shredding, crushing, and grinding needs, look no further than Huibang Machine. We have a high-quality machine for every kind of disposal and waste processing need.When you're ready to buy a shredder, don't hesitate to contact us to make the deal and transition run smoothly.